Start with a deep sophisticated, smoky, sensual voice, add Sinatra level phrasing and you have the marvelous talent of Deborah Shulman. – Rick Busciglia, examiner.com
Deborah Shulman is a well-known vocal technician, and coach.
Deborah has performed and taught successfully, in all styles, from Classical, Pop, Musical Theatre and Rock, serving on the faculty of the Musical Theatre Workshop at the Music Center, the American Center for Musical Theatre in Hollywood, East/West Players and The Performing Arts Center, where Deborah specializes in helping young dancers find their authentic singing voices.
Deborah has appeared in CATS at the Schubert Theatre in Los Angeles, Emma in TELL ME ON A SUNDAY and MAN OF LA MANCHA, among others, and enjoys a successful recording career, having recorded five critically acclaimed projects for Summit Records.
Deborah has released five albums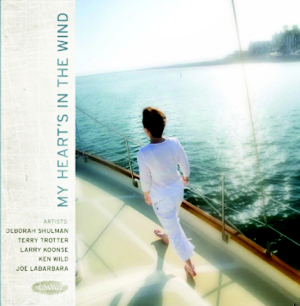 Deborah Shulman brings a warm tone with impeccable phrasing with perhaps the best compliment being she does not sound like anyone but herself and that my friends is a beautiful thing! Solid. Well thought out and incredibly entertaining!
Brent Black, Criticaljazz.com
She's got an alluringly clear enunciation as well as a gentle swing to her timing. Guess she just couldn't help it that she was born to please.
George W. Harris, JazzWeekly.com